❏ Technical Progress
NewPay:
1. NewPay 1.5.0 for iOS was officially released.
2. Known app bugs fixed.
3. Known Gravity back-end bugs fixed.
NewWeb:
1. Official Website's Media resources and roadmap updated.
2. DApp balance monitoring and SMS/email notifications added to developer website.
NewExplorer:
Blockchain browser data sync function launched on MainNet.
NewChain:
1. NewGravity system launched on MainNet.
2. Analyzing Secret keys sharding technology based on NewChain, ShamirSharedWallet,the tools planned to accompany sharding technology, is designed.
NewMall:
Development completed for V2.0.2 launch, with the following updates.
1. Price differential commissions from mining machine upgrades can now be returned to users' inviters.
2. Automatic repeat purchase settings added.
3. Transaction record type and pending Gravity added to wallet.
4. Mining machine gift function added.
5. Other functions and formats improved.
❏ Team News
On September 29, Newton founder Xu Jizhe attended the 2019 Newton Dream Trip Kunming Center Offline Meetup, organized by the Newton community node, Dream Community, and gave the keynote speech. He introduced Newton's achievements in infrastructure and ecosystem construction over the past year and a half to an audience of nearly 200. Xu also announced his plan to hold "Newto World Conference "in December 2019.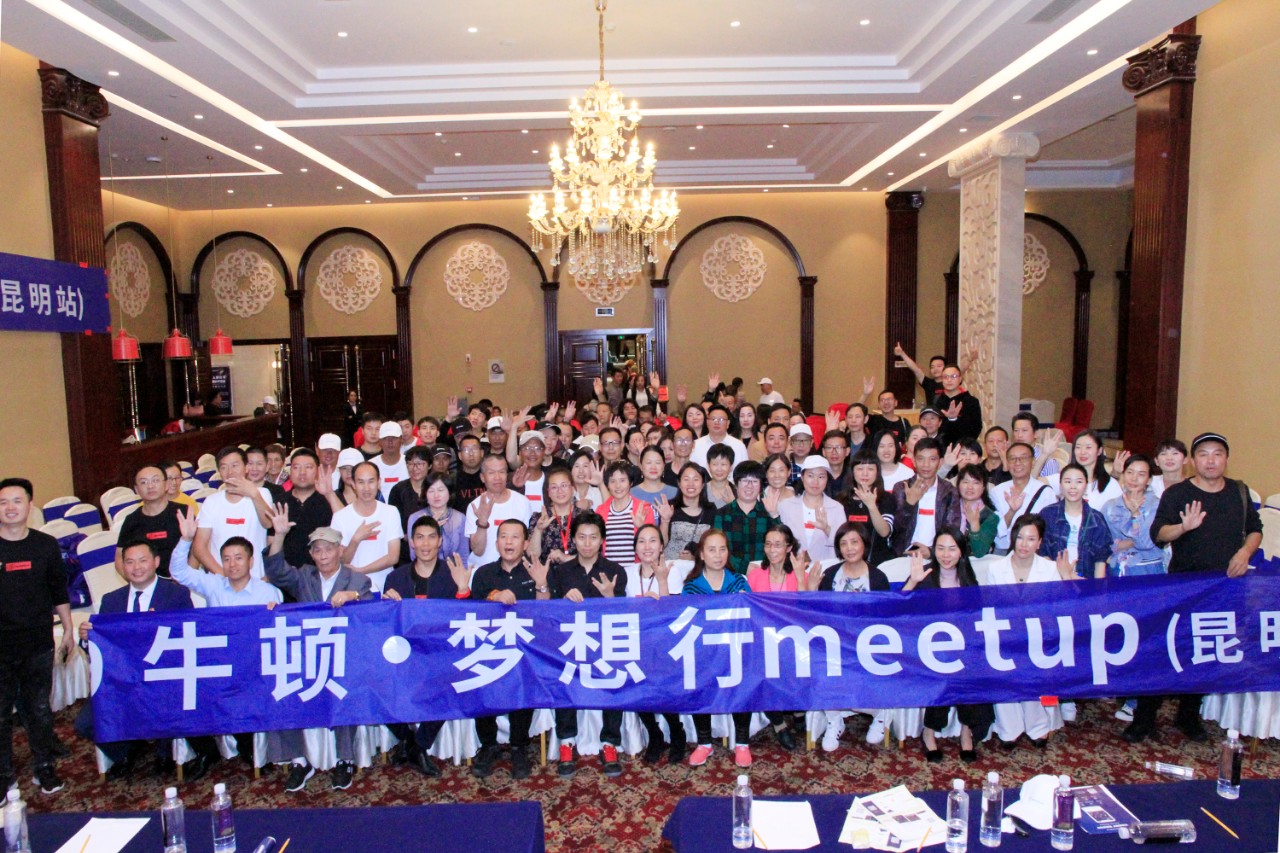 ❏ Community News
1. As of the end of this week, there were 49 Newton community nodes, of which 45 were elected as human nodes. The nodes locked a total of over 4.1 billion NEW, with 2235 votes. The partnership node Jixia Newton 4 locked over 130 million NEW and received 87 votes, ranking third.
2. NewID registrations reached 6,556,000, and NewTax collected more than 28.93 million NEW.
3. MXC exchange has launched a Newton community node, and enabled NEW mining in its POS mining pool. MXC users can log onto MXC to start mining. MXC exchange recognizes the prospects and value of Newton's applications, and is working to jointly build Newton ecosystem.
Contact us
You can learn about the latest news of Newton project through the following links:
Newton official website: https://www.newtonproject.org
GitHub: https://github.com/newtonproject
Twitter: https://www.twitter.com/newton_project
Facebook: https://www.facebook.com/newtonproject
Telegram English: https://t.me/Newtonproject
Medium: https://medium.com/@newtonproject
Reddit: https://www.reddit.com/r/newton_project
Instagram: https://www.instagram.com/newtonproject_official
Youtube: https://www.youtube.com/channel/UCO3hbqzT5abDbVKzK5EQigg