❏ Technical Progress
NewPay:
Some bugs fixed where Android systems cannot receive NEW red packets.
NewEx:
1.0 Beta version product design and some interface design, technical architecture, and database design completed.
NewChain:
1. The supporting tool ShamirSharedWallet, based on NewChain Secret keys sharding technology, improved.
2. 2P-ECDSA algorithm, based on NewChain application, analyzed.
3. Implementation plan of NewChain technology, based on NewEx, is in development.
NewMall:
V2.0.3 is continuing development.
❏ Team News
1. On October 10, Newton founder Xu Jizhe discussed implementation plans for the Newton Ecosystem Development Fund with partners including Cybernaut senior partner Jiang Tao. Its assets are loaded into the Newton ecosystem, and it uses the Newton infrastructure to power market channels and funding.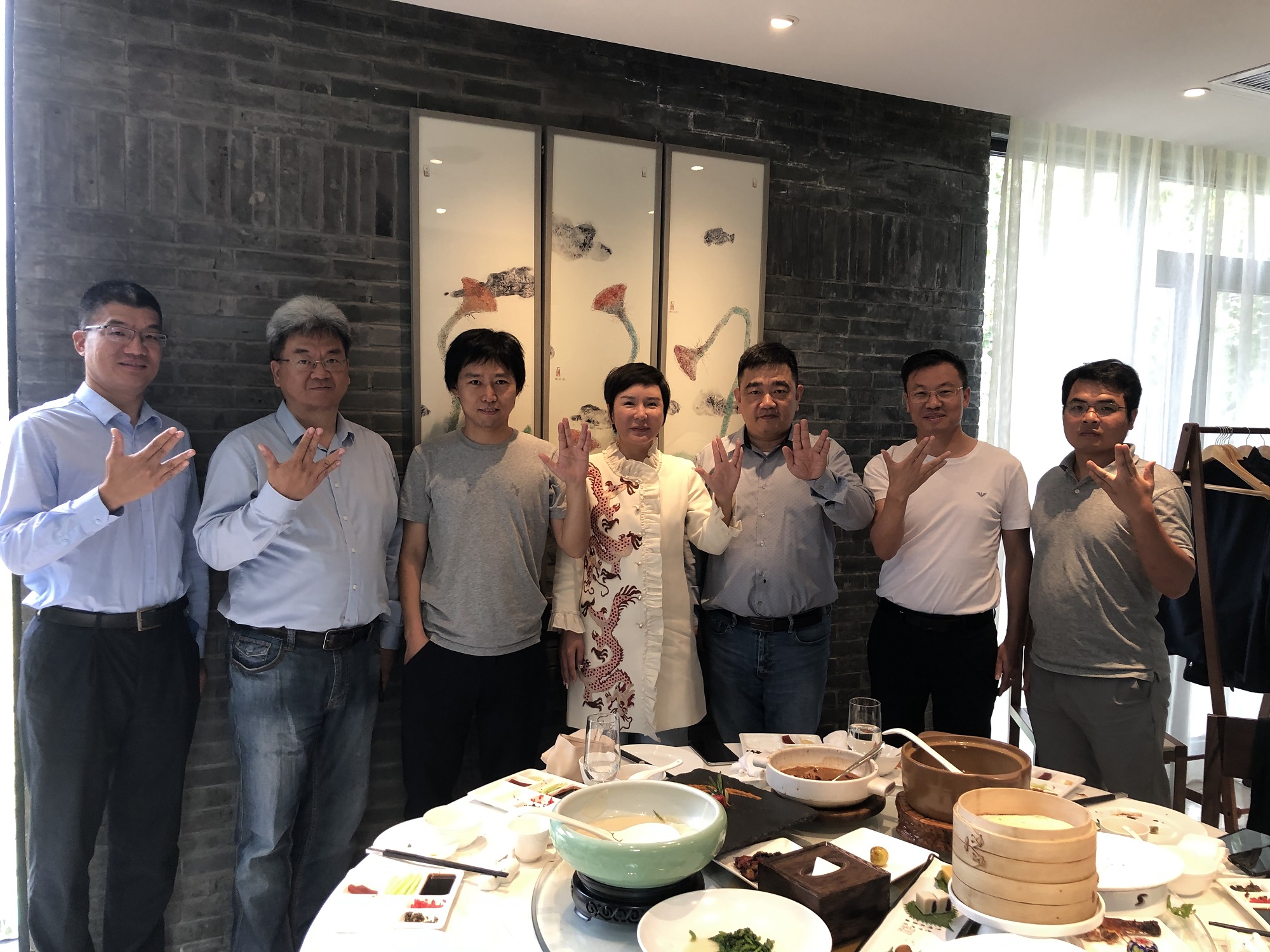 2. On the afternoon of October 11, 2019, Newton founder Xu Jizhe met with the delegation of Chairman Du of Miaocaiwang. They discussed progress in their respective fields, the use of N'org and INO operational solutions, and equity, etc. combination with the Newton ecosystem for financial and other support.
Miaocaiwang, established in 2014, is a comprehensive financial and taxation service platform for businesses, institutions, and individuals based on advanced internet technology. Its transaction types include finance and taxation transactions, training and consulting, and application tools, and multiple financial service types. With strong profitability and growth, it has formed big data and related applications based on its user base.
❏ Community News
1. As of the end of this week, there were 47 Newton community node candidates, of which 44 were elected as human nodes. The nodes locked over 4.2 billion NEW, with 2,170 votes cast.
2. The total number of NEW addresses has exceeded 700,000, and NewTax has collected 28.98 million NEW.
3. NewMall mining machine sales have exceeded 100 million NEW, playing a role in promoting new users. Among them, promoter mining machines has turned "everyone attracts business" into reality, and NewMall has become a platform where "everyone can be a shareholder, everyone can be a promoter, and everyone can attract business."
Contact us
You can learn about the latest news of Newton project through the following links:
Newton official website: https://www.newtonproject.org
GitHub: https://github.com/newtonproject
Twitter: https://www.twitter.com/newton_project
Facebook: https://www.facebook.com/newtonproject
Telegram English: https://t.me/Newtonproject
Medium: https://medium.com/@newtonproject
Reddit: https://www.reddit.com/r/newton_project
Instagram: https://www.instagram.com/newtonproject_official
Youtube: https://www.youtube.com/channel/UCO3hbqzT5abDbVKzK5EQigg