❏ Technical Progress
NewEx:
1. IOS and android client-end are under development.
2. Website interface design completed.
3. The interface of the server-end is under development
NewPay:
1. User experience of red envelope receiving optimized.
2. Several bugs fixed.
NewChain:
1. BtcCommander, a bitcoin command line tool, optimized and SPV support function added.
NewMall:
1. Android version 2.0.3 is online.
2. Automatic transfer function for single withdrawal under 100,000 NEW is online.
❏ Team News
1.On the afternoon of October 31, 2019, NewFund signed a cooperation agreement with Miaocaiwang and Xu Jizhe, founder of Newton, attended the ceremony, and pointed out that through Newton Ecosystem and gravity integral system, using N'org and INO to empower the company,combining the equity of Miaocaiwang with Newton Ecosystem, Miaocaiwang would get a new development model.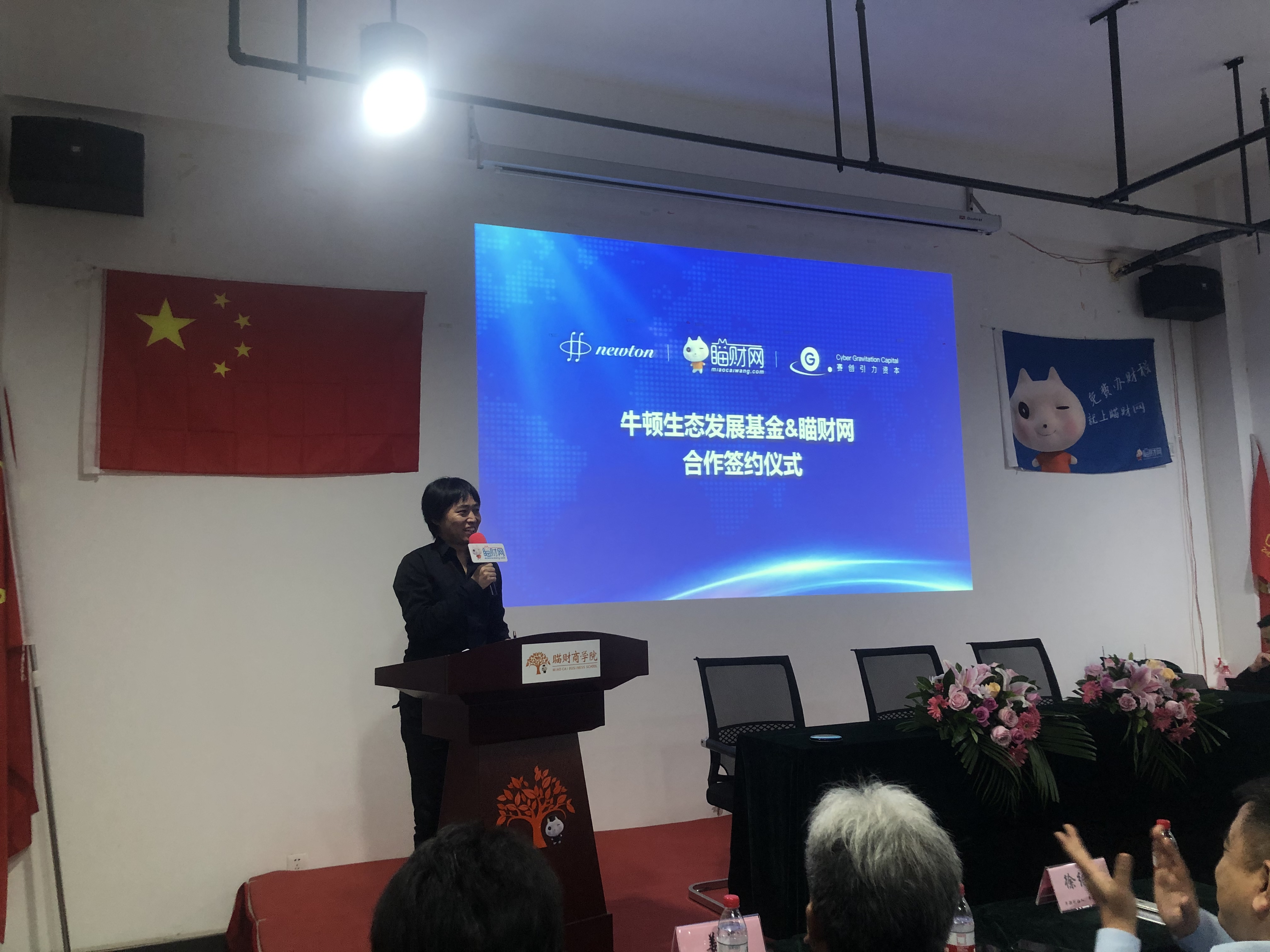 Miaocaiwang, established in 2014, is a comprehensive financial and taxation service platform for businesses, institutions, and individuals based on advanced internet technology. Its transaction types include finance and taxation transactions, training and consulting, and application tools, and multiple financial service types. With strong profitability, growth, and user base, it has formed applications related to big data.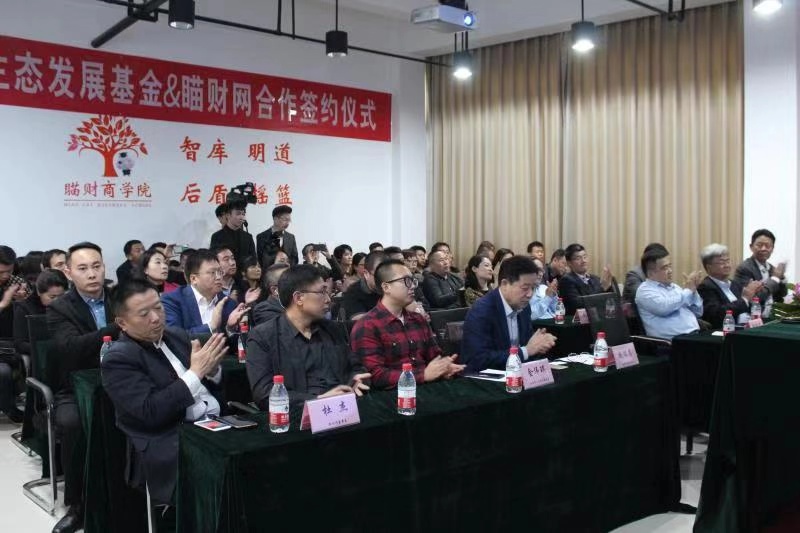 2.On the afternoon of November 1st, Newton Ecosystem seminar was held in Beijing.Xu Jizhe, founder of Newton, Liu Qingyan, technical director of Newton, and Jiang Tao, head of NewFund respectively delivered keynote speeches on projects, technology and ecosystem, and NewFund.
Xu pointed out that while Newton was building the infrastructure of the community economy, it also continued to promote the integration of infrastructure and the real economy.Newfund's cooperation with Miaocaiwang is a case in point.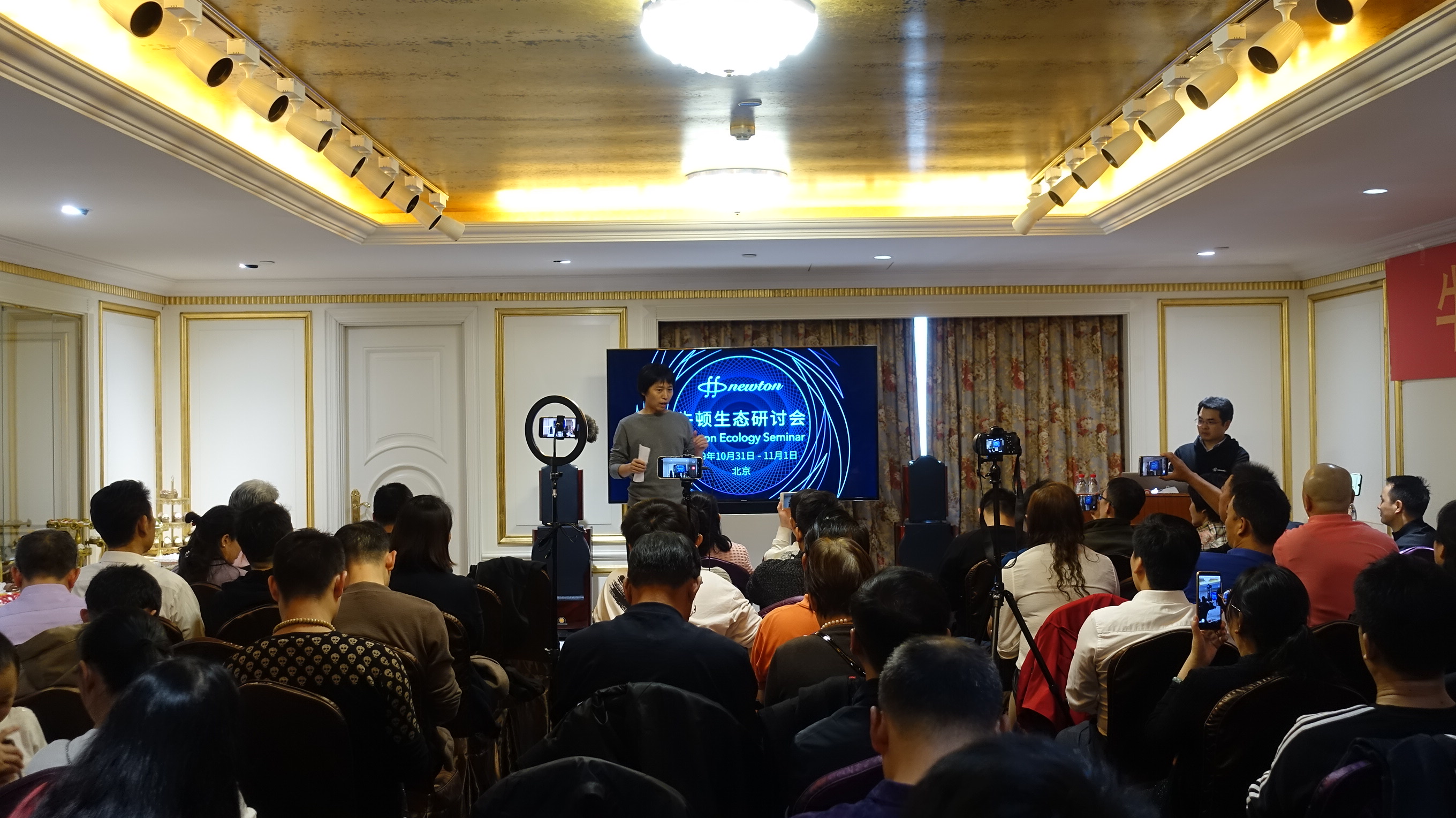 Newton Founder Xu Jizhe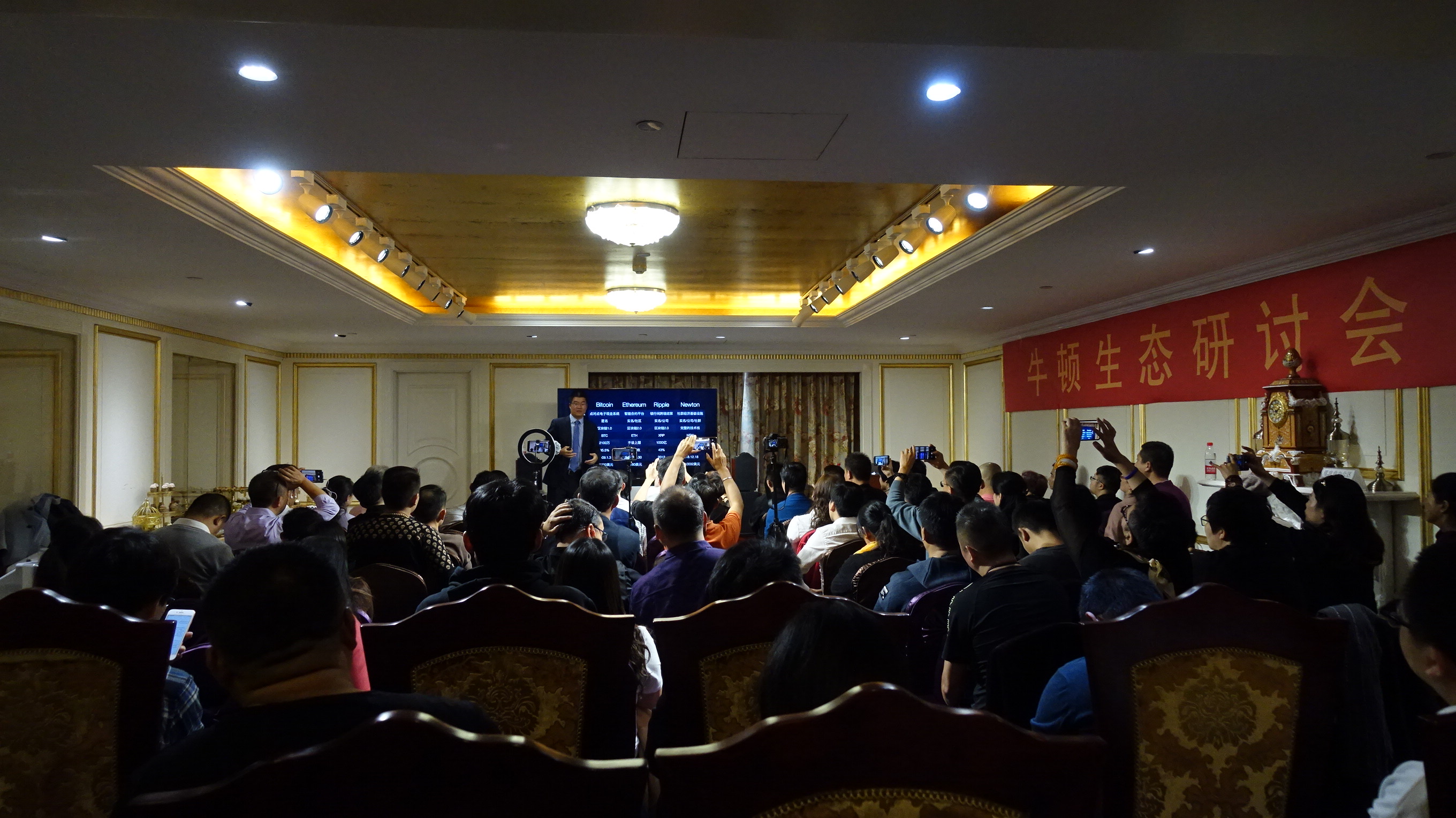 Head of Newton Technology Liu Qingyan
Jiang Tao, head of Newton ecosystem development fund, pointed out that NewFund will buy all the NEW of cornerstone round exchange, and all NEW of cornerstone round will not enter market circulation.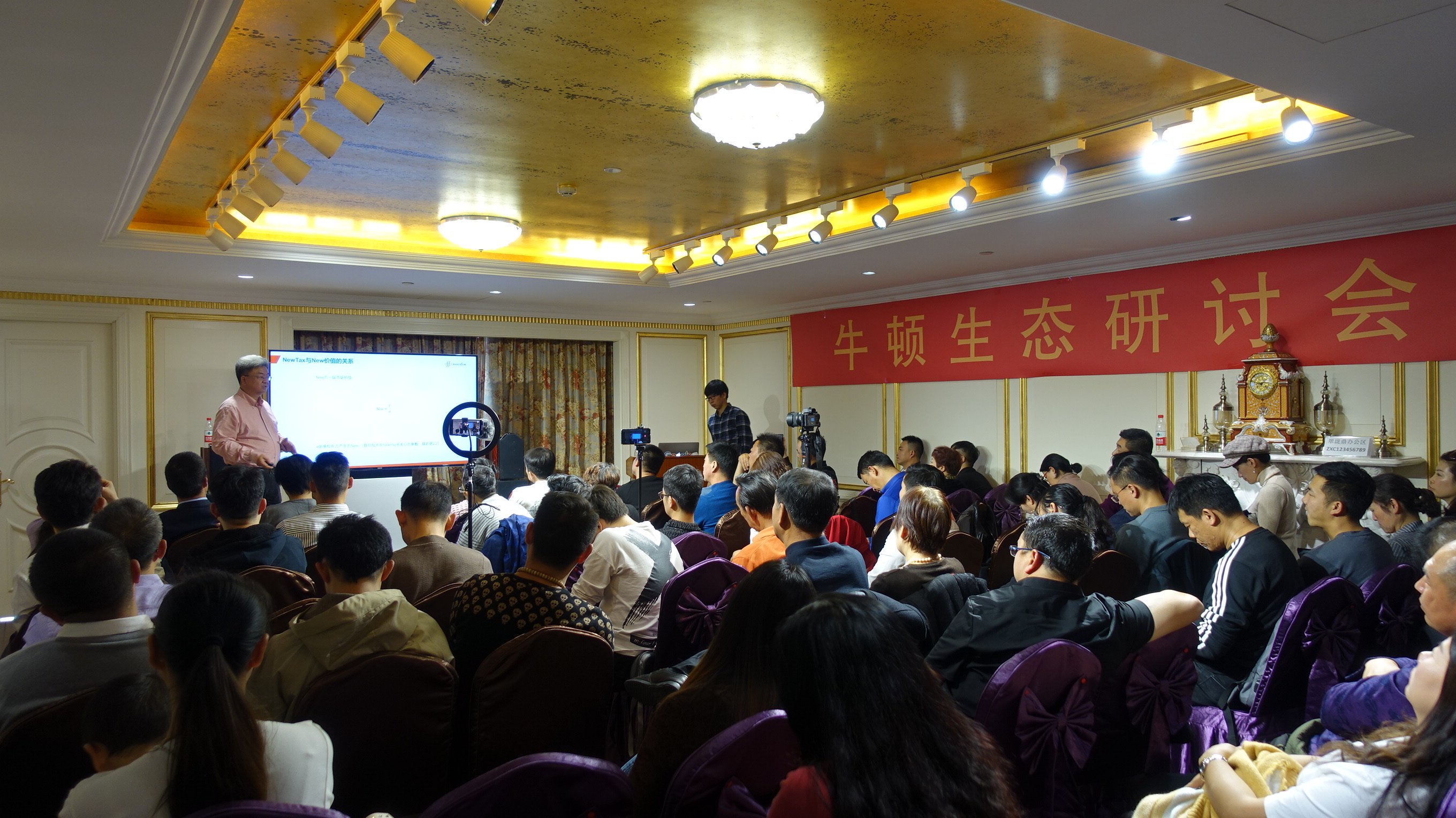 Head of NewFund Jiang Tao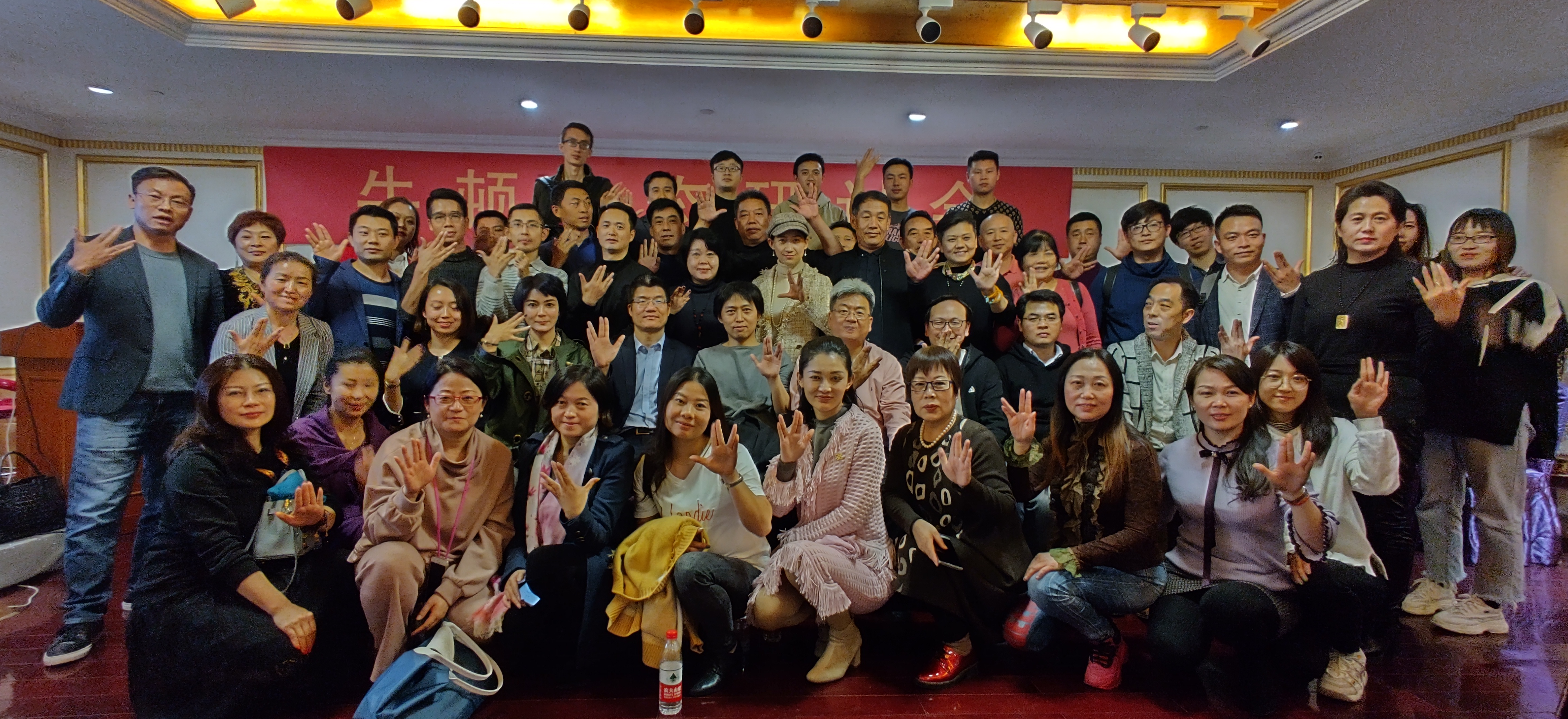 ❏ Community News
1. As of the end of this week, there were 47 Newton community node candidates with a new partnership node, Bmrt, of which 43 were elected. The nodes locked a total of 4.15 billion NEW, with 2,170 votes.
2. NewID registrations reached 656,900, and NewTax collected more than 29.07 million NEW.
❏ In the Media
On November 1st, the media Golden Finance published an article "NewFund enables the real industry to build the pilot of the landing application of blockchain".According to the article, the goal of NewFund is to empower the traditional real economy. Through the blockchain technology, the value of the traditional economy will be reflected through NEW, and break through the restriction that the present blockchain project is only limited to exchanges, mining and other fields.
Newton community users can not only directly participate in the investment of the NewFund and become limited partners of the fund, but also work together to build the Newton ecosystem by finding high-quality investment projects and investment targets.
Read more at: https://www.jinse.com/news/blockchain/508736.html.
Contact us
You can learn about the latest news of Newton project through the following links:
Newton official website: https://www.newtonproject.org
GitHub: https://github.com/newtonproject
Twitter: https://www.twitter.com/newton_project
Facebook: https://www.facebook.com/newtonproject
Telegram English: https://t.me/Newtonproject
Medium: https://medium.com/@newtonproject
Reddit: https://www.reddit.com/r/newton_project
Instagram: https://www.instagram.com/newtonproject_official
Youtube: https://www.youtube.com/channel/UCO3hbqzT5abDbVKzK5EQigg