❏ Technical Progress
1. iOS and Android client completed development, entering testing phase.
2. Website basic front-end development completed.
3. Exchange interfaces and back-end service have been connected, entering testing phase.
4. Design completed for exchange back-end management and risk control systems, development in progress.
NewMall:
1. Accounting monitoring bug fixed.
2. Automatic withdrawal bug fixed.
3. Asset/liability SMS bug fixed.
4. Mining page documentation adjusted.
NewChain:
1. Overall structural design completed for NewExManager.
2. Batch account creation, transaction sending, and account receipt monitoring functions completed for NewExNewtonManager.
NewDesign:
Design completed for upgraded brand logo.
❏ Team News
The last stop for the first round of the Newton Ecosystem Symposium was held on November 18 at Four Points in Changchun. Over 100 community members from Wanqi and Yuda, etc. participated.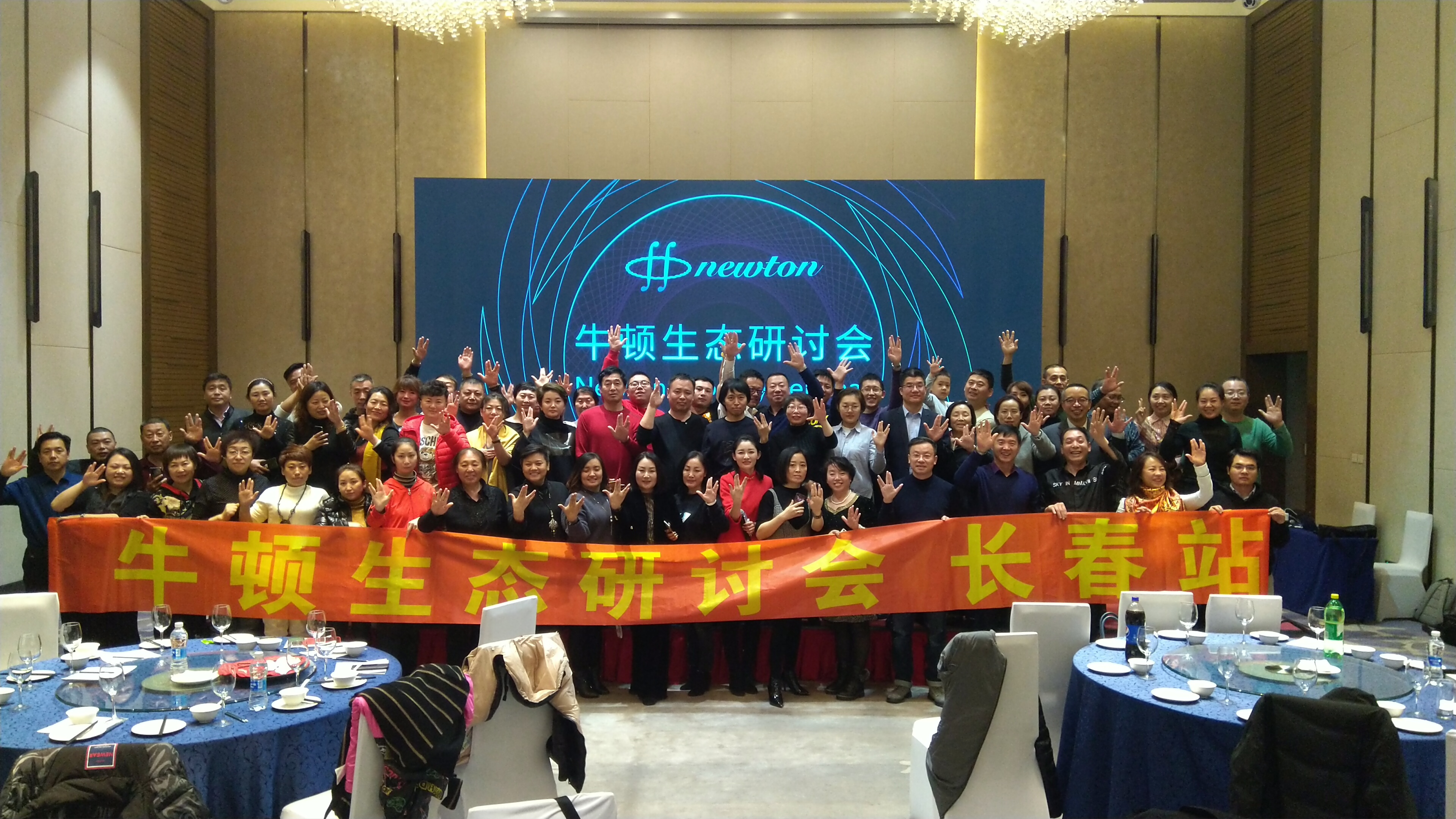 Newton founder Xu Jizhe, Newton Technical Director Liu Qingyan, NewFund Partner and Executive Director of Wanqi Liu Xiangti, and the Partner of Saichuang Gravity Captial, the management organization of NewFund, Chen Wenyan, respectively gave speeches analyzing the Newton Project from different perspectives.
From November 1 to 18, Newton held six Newton Ecosystem Seminars across China, starting from Beijing, to Shenzhen in southern China, Kunming in southwest China and Changchun in northern China. Nearly 1,000 people participated, indirectly influencing 15,000 people, showing that the Newton community economy paradigm where "everybody contributes and everybody benefits" is being accepted by more and more people.
Since the blockchain was identified as an important core technology breakthrough in indigenous technology on October 24, people through out the country have been learning about it and exploring how to use it in the real economy. With practical actions, Newton, which led blockchain application to serve the real economy and people's daily life, will do what we can to accelerate blockchain technology development and industrial innovation. The upcoming second round Ecosystem Seminars will cover Shenyang, Shijiazhuang, Hangzhou, Taizhou, Chengdu, Wuhan, Chongqing, Foshan, Guangzhou, Shenzhen and many other important cities in China.
❏ Community News
1. As of the end of this week, there were 45 Newton community node candidates, of which 43 were elected as nodes. The nodes locked over 4.427 billion NEW, with 2,144 votes cast.
2. NewID registrations reached 657,400, and NewTax collected over 29.13 million NEW.
❏ In the Media
On November 21, Jinse.com published an article entitled Blockchain contributes Taxpaying : Newton work together with Miaocaiwang to Help Upgrade Taxpaying System. According to the article, the digital age is reshaping the taxpaying industry. This cooperation between Newton and Miaocaiwang will bring a new taxpaying experience. Aside from taxation, Newton will also enable a variety of traditional industries to turn blockchain into reality.
Contact us
You can learn about the latest news of Newton project through the following links:
Newton official website: https://www.newtonproject.org
GitHub: https://github.com/newtonproject
Twitter: https://www.twitter.com/newton_project
Facebook: https://www.facebook.com/newtonproject
Telegram English: https://t.me/Newtonproject
Medium: https://medium.com/@newtonproject
Reddit: https://www.reddit.com/r/newton_project
Instagram: https://www.instagram.com/newtonproject_official
Youtube: https://www.youtube.com/channel/UCO3hbqzT5abDbVKzK5EQigg