❏ Technical Progress
NewMall:
Withdrawal efficiency improved, and risk control system further improved.
NewChain:
Transfer detection completed based on NewChain, Ethereum, and other tokens.
NewDesign:
Website upgrade in progress.
❏ Team News
1. On December 1, Newton founder Xu Jizhe accepted an invitation to participate in the 2019 Happiness New World forum and Happiness Private Board Launch Ceremony, organized by "Well-Being Community" . Over 30 international community initiators came together to promote better business and technology and jointly build a happy community and a better society. At the "Happiness Talk"session, Xu discussed the blockchain revolution in the public interest, commerce, and finance, the vision of the Newton Project, and the plans for Newton University. Other guests included luminaries in various fields, such as Otto Scharmer, creator of Theory U, and Xu Lili, Chinese partner of Theory U, as well as Fan Xiaoyan, founder of Happiness Community.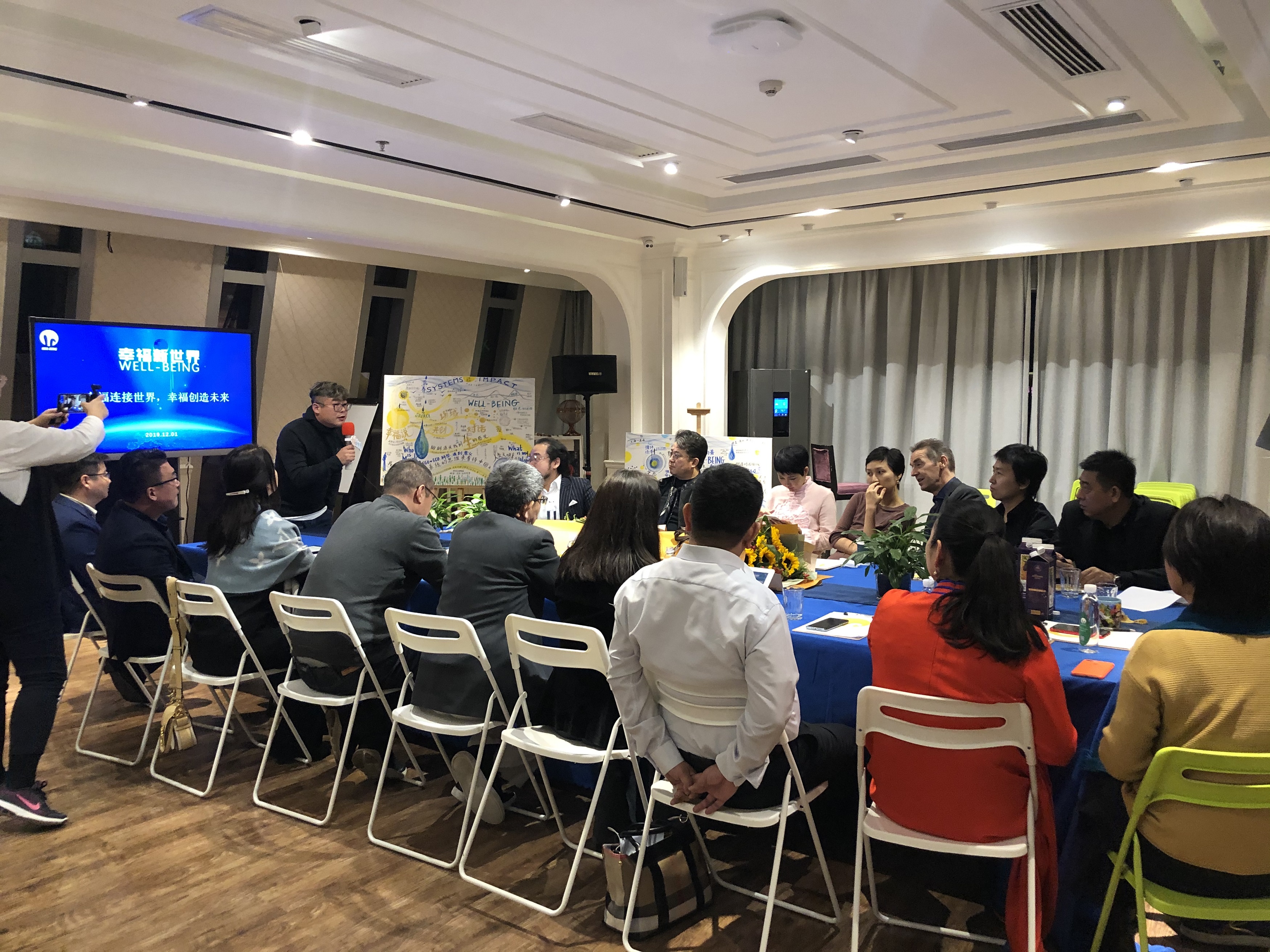 2. On November 29, the Newton technical team held the November summary meeting, reviewing its development work over the month. First, Liu Qingyan, Newton Head of Technology, discussed the state of cutting-edge developments and hot topics of the current blockchain industry, then the developers summarized their work and noted problems and suggestions for improvement. Finally, Xu encouraged all staff to keep pace with the industry and project development.
3. On November 25, Chen Wenyan, Partner of Saichuang Capital, institutional manager of NewFund, held an online community event: NewFund is Empowering Miaocaiwang to Bring Blockchain Tax Applications to New Heights. Through this course, nearly a thousand community members from around the world learned more about NewFund's operation model and Miaocaiwang's cooperation.
❏ Community News
1. As of the end of this week, there were 46 Newton community node candidates, of which 43 were elected. The nodes locked over 4.47 billion NEW, with 2,053 votes.
2. NewID registrations reached 657,700, and NewTax collected 29.15 million NEW.
3. The Newton community node NewShine initiated the official Huobi Chat Newton official group's reputation contribution rewarding event. From December 1-31, contributions to Newton official group's reputation can get corresponding NEW incentive.
❏ In the Media
On November 29, TokenInsight published a Korean language evaluation of Newton on its social media and in its community, giving it a stable outlook, helping the Korean community understand Newton.
Contact us
You can learn about the latest news of Newton project through the following links:
Newton official website: https://www.newtonproject.org
GitHub: https://github.com/newtonproject
Twitter: https://www.twitter.com/newton_project
Facebook: https://www.facebook.com/newtonproject
Telegram English: https://t.me/Newtonproject
Medium: https://medium.com/@newtonproject
Reddit: https://www.reddit.com/r/newton_project
Instagram: https://www.instagram.com/newtonproject_official
Youtube: https://www.youtube.com/channel/UCO3hbqzT5abDbVKzK5EQigg