On August 27, 2020, Miaocai Digital issued the first public blockchain blockchain invoice using Newton technology, and the Newton blockchain digital government ecosystem was officially launched. For every blockchain invoice issued, 10 NEW will exit circulation and enter the contract address.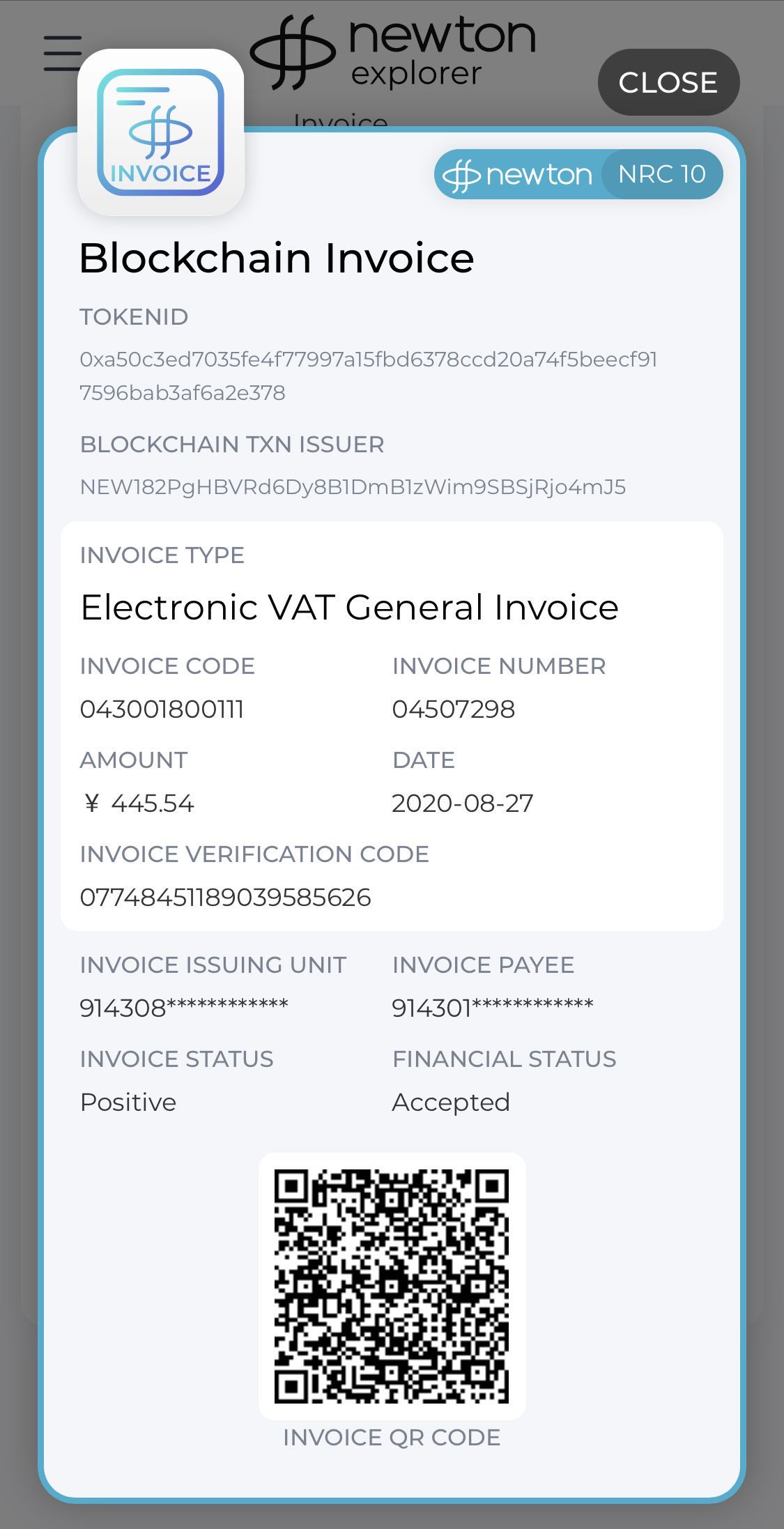 Newton blockchain explorer data
https://explorer.newtonproject.org/contract/invoice/0xa50c3ed7035fe4f77997a15fbd6378ccd20a74f5beecf917596bab3af6a2e378
Newton is an organization governance infrastructure, as a new generation public chain to facilitate the development of business on-chain in various commercial fields. Invoices based on Newton's blockchain technology realize the on-chain operation of tax authorities, invoicing companies, invoices and tax service companies, and support public query and offline verification through invoice TokenID or invoice information, saving a lot of costs for enterprises and helping taxation authorities implement full-process supervision and create huge social value.
The blockchain invoice solution that uses Newton public chain technology as the underlying support is based on the Newton public chain technology that has actually carried digital assets and is tested for safe and stable operation. It is more reliable, more open, and easy to access various applications. Lay the foundation for expanding tax business. After the invoices are put on the chain, a variety of business models such as supply chain finance can be expanded.
The launch of Newton blockchain invoices is one of the commercial applications of Newton 2.0, and more DAO and DeFi applications will be launched soon.
Newton
August 31, 2020