The cross-chain test of Newton's NewChain Testnet and Ethereum Rinkeby Testnet has ended, and the NewChain mainnet will soon be cross-chained to Ethereum. The first batch will realize the mutual transfer of NEW, NETH, and NUSDT on the NewChain mainnet with NEW (ERC20), ETH and USDT (ERC20) on Ethereum.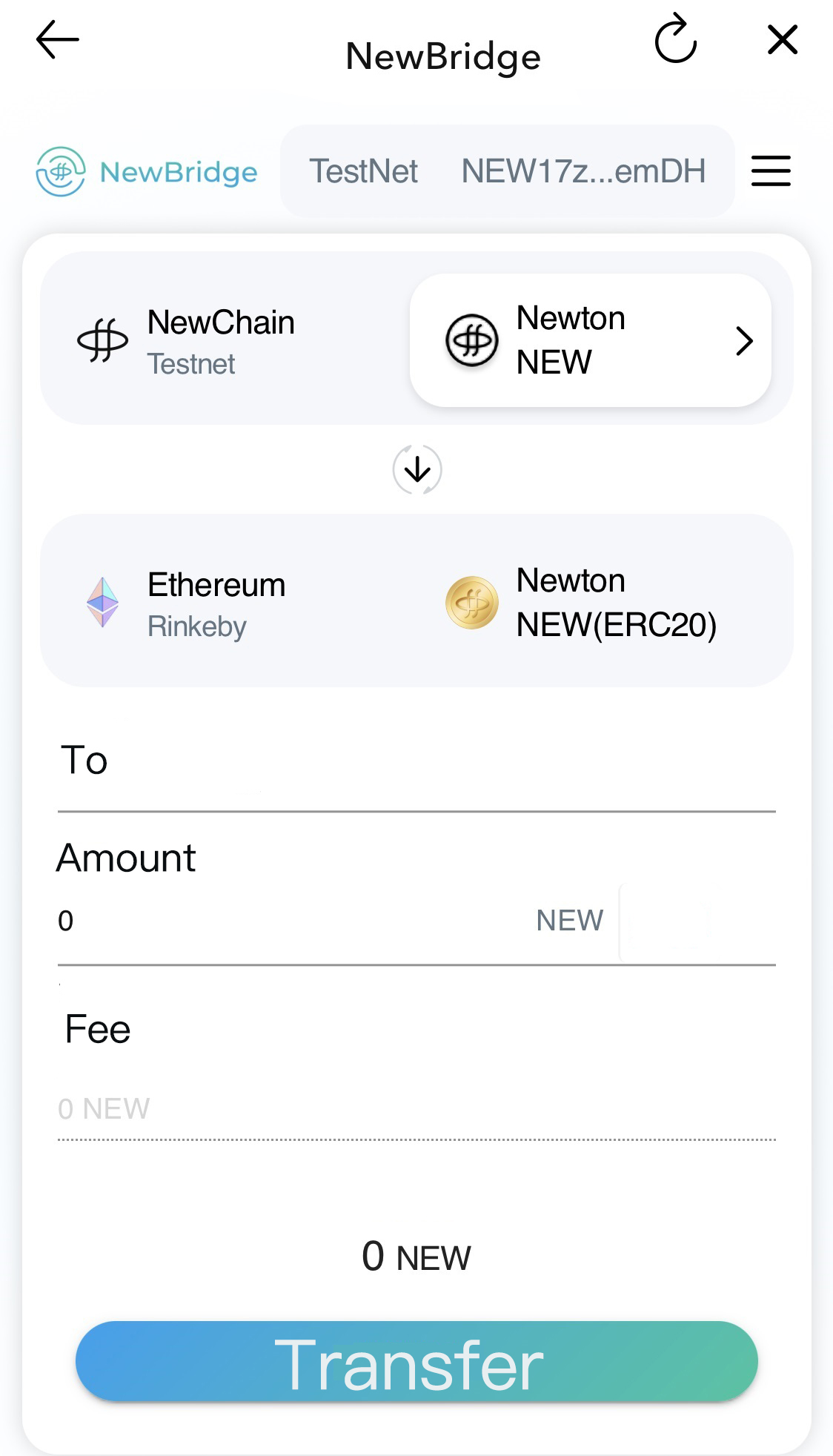 The mobile phone blockchain wallet NewPay will integrate the NewBridge cross-chain mechanism, and then use NewPay to realize the mutual transfer of the above tokens between the two main networks.
According to Newton Evolution proposal NEP 29, Newton's human node mining will be migrated to Newton's decentralized transaction protocol NewSwap. With cross chain of NewChain and Ethereum, the total amount of NewSwap assets will increase significantly. Advantages such as low cost and fast transfer will be fully reflected, and NewSwap is expected to become the mainstream decentralized transaction protocol in the blockchain industry.
Newton
December 15, 2020