The 2018 World Blockchain Conference will take place on April 3, 2018 at the China National Convention Center (CNCC) in Beijing, China. The summit was organized by the World Blockchain Council (WBC) and co-organized by GMGC, BIT.GAME, Cointime.com, and Huoxing24.com. This conference will invite many well-known academic institutions all over the world, as well as many blockchain technology companies and some experts to participate.

As a special guest, Jizhe Xu, the founder of the Newton, was invited to attend the summit in the session of "Is blockchain redefining business processes?", and the founder of GMGC (TBD) Wei Song will be the host. In this session, special guests will be present including the founders of SEEU & QYGAME and the initiator of the no-sleep blockchain community at three o'clock Hong Yu; the founder of Golden Finance Jun Du; the CEO of Joycoin of Japan and Korea Exchange Yong Liu; the founder of GIFTO Xingzhi Tian; the founder of Newton Jizhe Xu; and the dean of the researching institute of Huobi.com Yuming Yuan. These experts will give an in-depth discussion on how blockchains redefine the business order.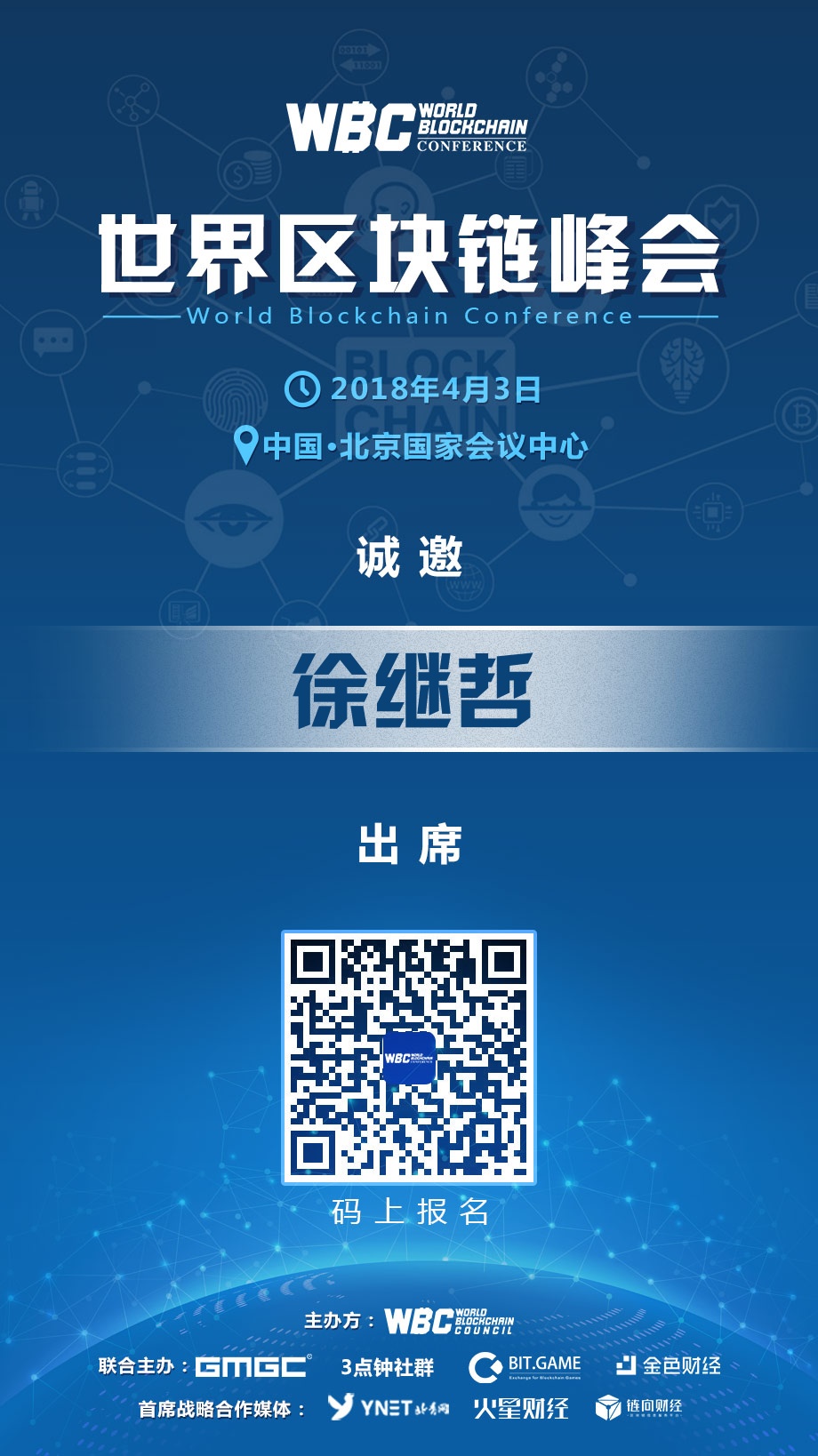 A blockchain technology based revolution is sweeping across all industries around the world. Countries around the world have raised the importance of blockchain technology to a national strategic level. The world's top 500 companies have already begun to fully deploy their blockchain strategy and redefined customer relationships, business value, industrial scale, and ecological models through blockchain technology. Blockchain is not just a storm of technological innovation, it is a huge change that subverts the global industrial chain, economies, financial industry, and market structure.
Nowadays, China has become the world's second-largest economy and the global entrepreneurs' innovation center. The world is focusing on China. China's vast number of innovative elites have taken the lead in entering the blockchain industry, working together on the need for professional platforms such as decentralized value, user value, scenario models, and business models.
The attendees of this summit will cover more than 30 countries and regions in the world, nearly 1000 blockchain industrial elites will be present. This conference will include leadership summits, CEO private session, project roadshows, blockchain and digital entertainment forums and other interesting sessions. The summit will be held jointly with the Seventh Global Game Conference (GMGC) for exploring the future development trends and business opportunities between the blockchain and digital entertainment, such as game, movies, and animation. So far, this conference will be the most important and influential industry event held in China and even in the Asia Pacific region.
Let's look forward to the inspiration and ideas sparked by the mind collisions of all the summit participants !
The 2018 World Blockchain Conference website: http://www.thewbc.io/