The 2018 World Blockchain Conference was held on April 3rd at the China National Convention Center (CNCC) in Beijing, China. The Newton project founder, Jizhe Xu attended the conference and the World Blockchain Council launching ceremony. He joined the panel for discussing"Is blockchain redefining business processes?" and accepted an exclusive interview by the media.
Mr. Xu said " Newton is actually a decentralized e-commerce protocol. The transaction efficiency of current public chain, including Ethereum, cannot satisfy the practical requirements of e-commerce. In this case, an industrial application-oriented protocol is required. Newton aims to solve the above problems and will become the infrastructure for decentralized business.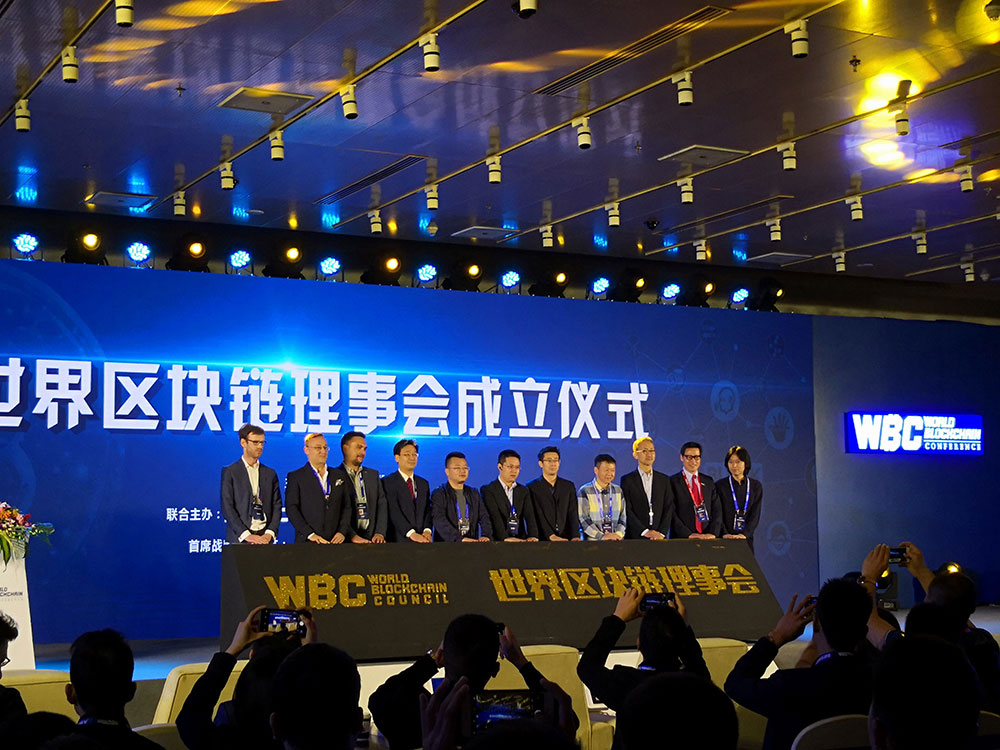 Jizhe Xu, the founder of Newton, attending the launching ceremony of the World Blockchain Council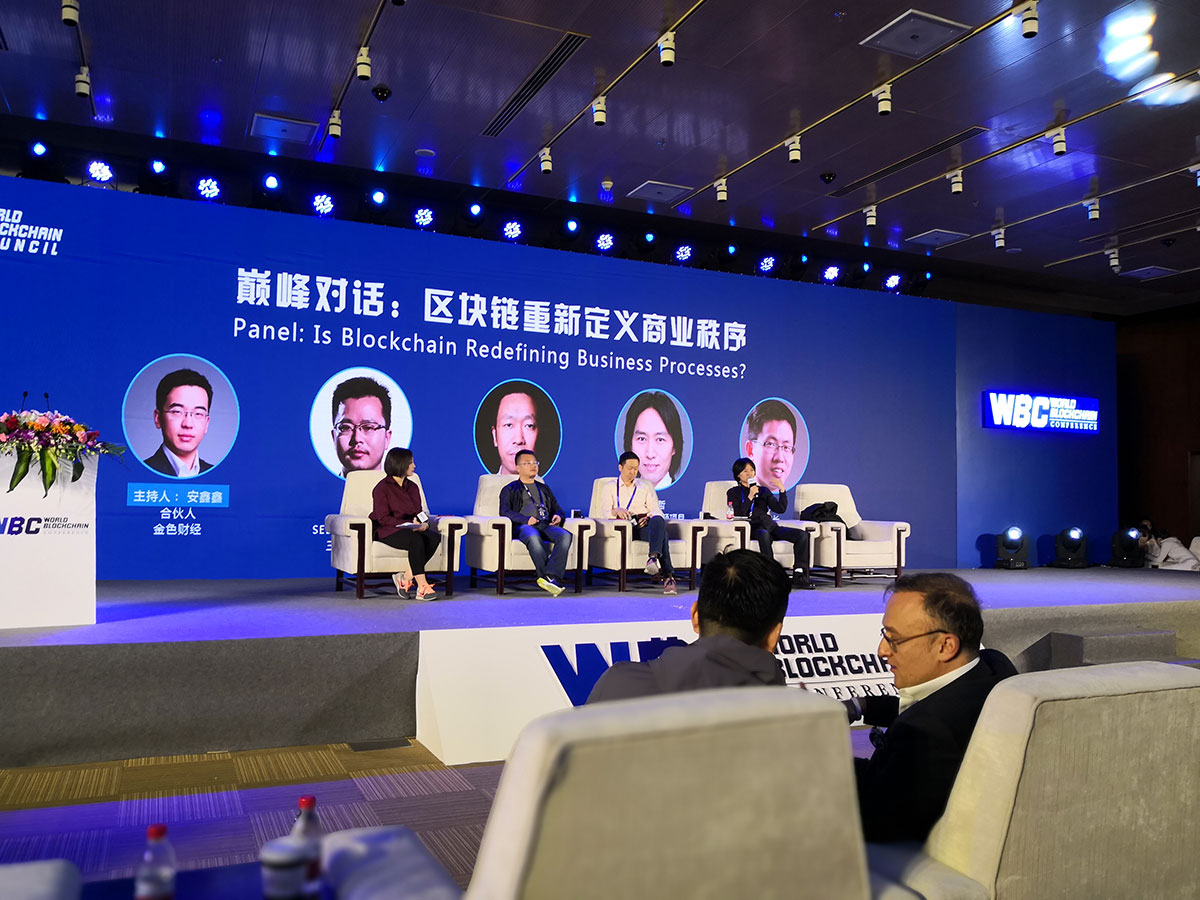 Roundtable dialogue: Is blockchain redefining business processes? (the 1st from right: Jizhe Xu, the founder of Newton Project)
Mr. Xu expressed his unique point of view in the roundtable dialogue of " Is blockchain redefining business processes?". He thinks that the combination between blockchain and traditional industry is likely to fail. For example, back to 1995 with the first time internet tide, Wangfujing Department Store should be more likely to succeed in e-commerce than Alibaba for it was having the best business resources, however it doesn't. This is because the innovation tends to come from the edge, and each technological revolution may cause subversive impact to the core enterprises. In this sense, the major enterprises of any industry may tend to refuse these changes as they are the beneficiary of previous technology revolution.
The essence of the blockchain is not merely a technical issue. Blockchain not only change the cost and efficiency, but also the organizational structure and incentive mechanism. This is the fundamental reason why the blockchain is so difficult for most people to understand. This situation is similar to Bitcoin, as Bitcoin and the blockchain will ultimately disrupt people's recognition of organizational structure, cooperation mode, incentive mechanism and some fundamental conceptions.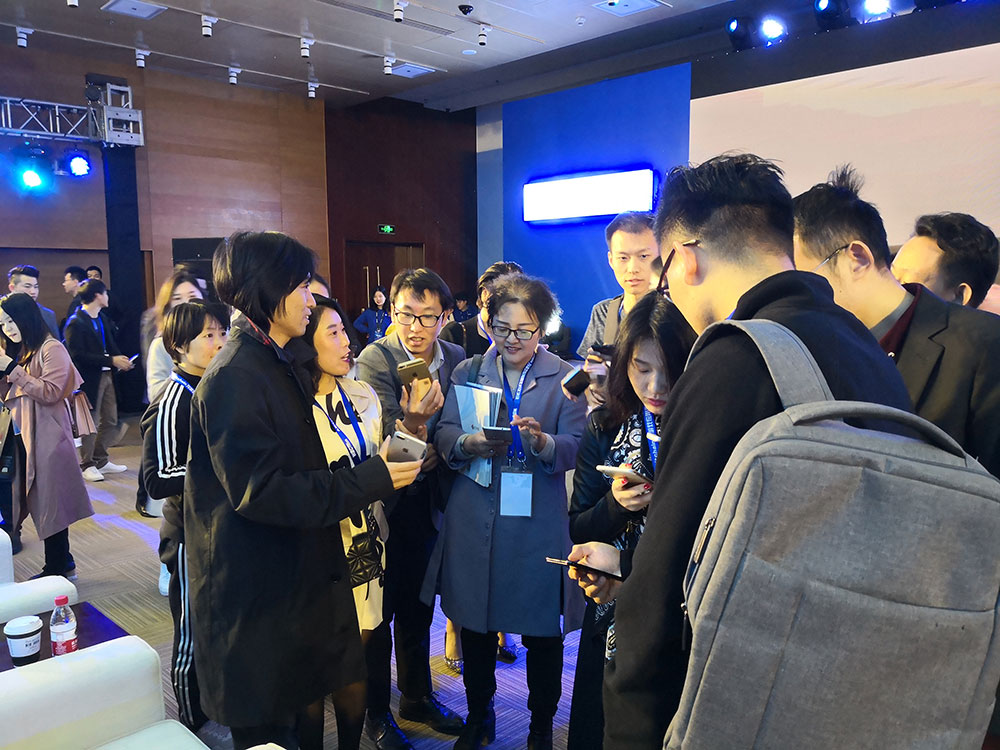 the Founder of Newton project, Jizhe Xu, is communicating with enthusiastic audience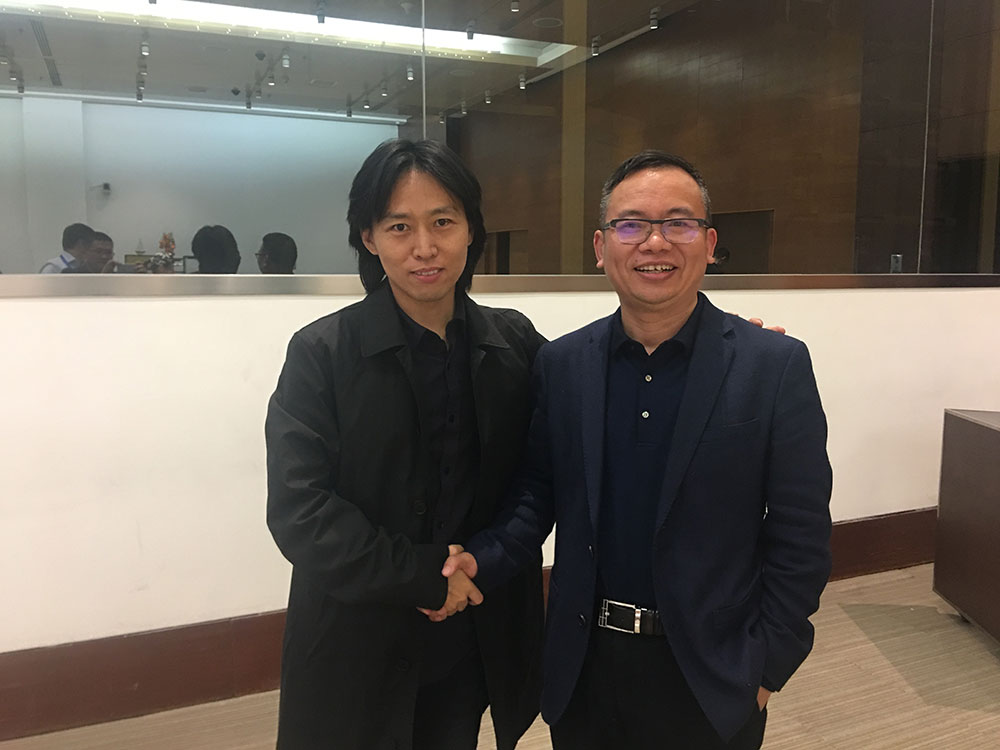 Jizhe XU, the founder of Newton project (on the left)with Shengdong Chenm, supplychain expert (on the right)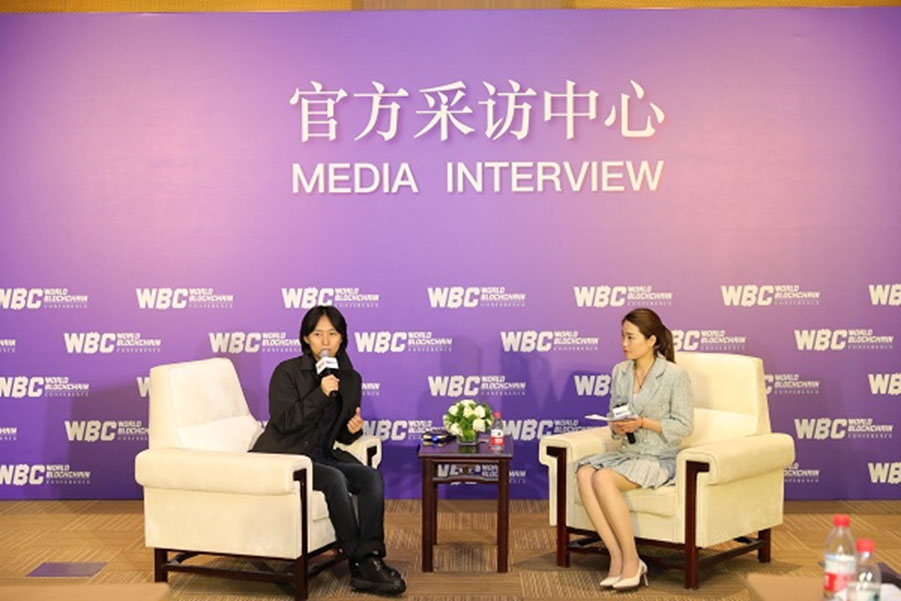 The interview of the Founder of Newton Project, Jizhe Xu
During breaks, Mr. Xu, accepted the media interviews about the original intention of Newton project and expressing his opinions on some hot issues.