Today, Huobi Pool announced that it will allow NEW mining.
At that time, Huobi Global users can use their account number and password to log into the Huobi Pool site https://www.huobipool.com. In the user center, users can transfer NEW in their Huobi Global account to their Huobi Pool account with one button, and select any mining plan to earn HPT and other rewards. The minimum lock amount will be 1,000 NEW; the greater the quantity, and the longer the period, the more HPT will be earned. ​ NEW in Huobi Mining Pool accounts will eventually be transferred to the Huobi Pool node of the Newton community for mining under NewForce rules.
Huobi Pool is a brand under the Huobi Group, and an important member of the Newton community. Participation in Newton community construction is an important part of the strategic cooperation between Newton and Huobi.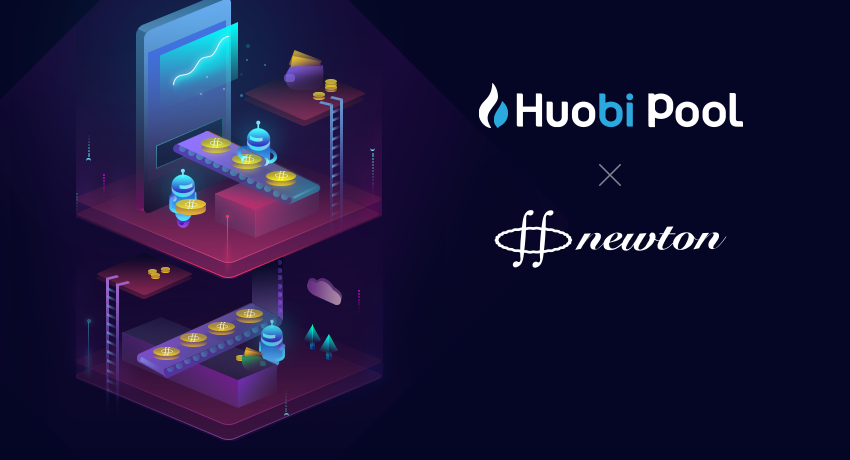 The announcement is as follows.
Announcement: Huobi Pool will allow NEW locking and mining
At 12:00 August 2, 2019, Singapore time, Huobi Pool will enable NEW locking and mining, with a minimum lock amount of 1,000 NEW. NEW locked in Huobi will be rewarded twice.
First, "locking as mining" will earn HPT. After locking is enabled, users who select any locking plan and lock ≥ 1,000 NEW in the mining pool, will earn daily HPT rewards. The more you lock, and the longer, the more HPT you get. Second, the HPT equity can be distributed to EOS, TRX, CMT, ONG, IOST, ATOM, IRIS, or LAMB. Based on the Huobi Pool Global Token Model, any user holding ≥ 1,000 HPT on Huobi will earn daily distributions in these currencies.
Happy mining!
The Huobi Pool
July 31, 2019